2022 Toyota Tacoma Maintenance Schedule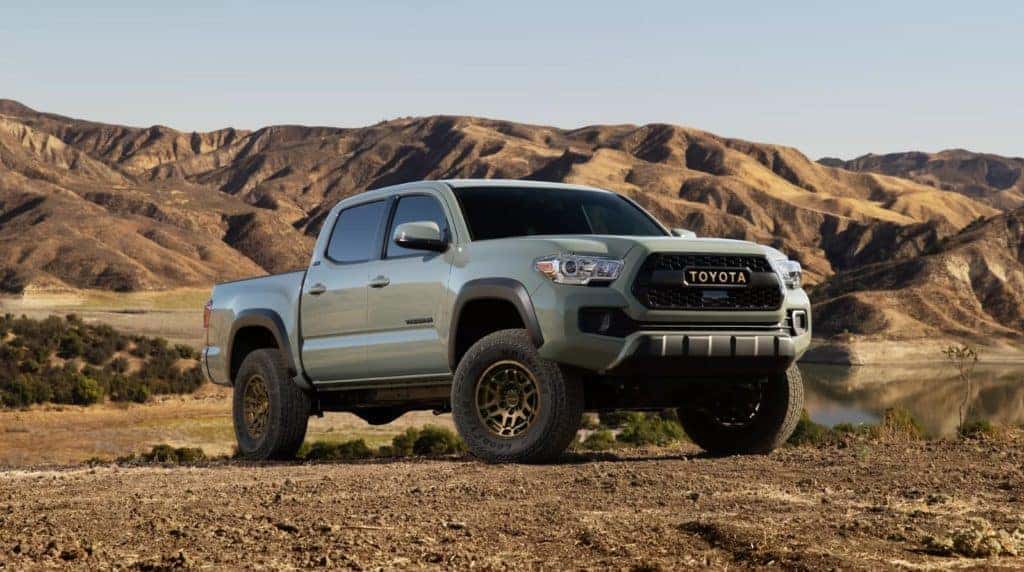 Caldwell Toyota Dealer
The 2022 Toyota Tacoma is a midsize, light-duty pickup popular at the Caldwell Toyota dealer and dealerships throughout the United States. The Tacoma is powerful enough for most towing and hauling jobs. It's versatile, too. Buyers can get the Tacoma configured for use as a work truck, an off-roader, or a daily driver. Tacoma owners appreciate this model's long list of standard features and user-friendly infotainment setup.
Your 2022 Toyota Tacoma was a big investment. You'll want to keep it operating properly by taking it for scheduled maintenance at the Caldwell Toyota dealership. Proper maintenance service will ensure your Tacoma will provide you with safe and reliable driving for years to come. You'll find the maintenance schedule in your owner's manual. If you're not sure when to take your Tacoma to the dealer for scheduled maintenance, call our service department. We'll let you know when your next visit is due, and we'll schedule an appointment for you.
Here are some highlights of your 2022 Toyota Tacoma's upcoming scheduled maintenance visits.