Why Buy from Edmark Toyota? Shop, click, and you're done!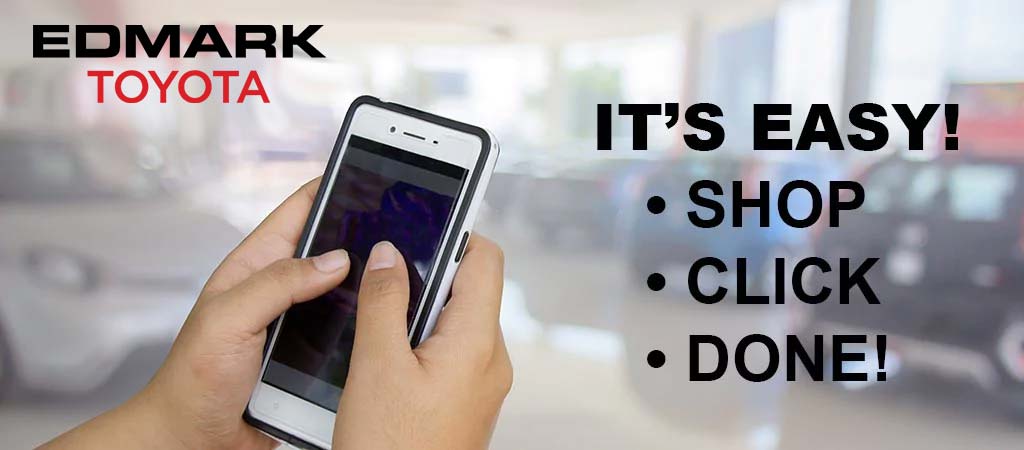 At a typical car dealership, you can spend almost a whole day at the location due to the long drawn out buying process.

Here at Edmark Toyota, we know your time is valuable. That's why we've introduced the ONLINE CONCIERGE.

With the ONLINE CONCIERGE, you can shop for a car in the comfort of your own home or on-the-go on your mobile device. Simply submit your information online and we will take care of the rest. Can't make it to the dealership? No problem, we can bring your car to you so you can test drive (up to 20 miles).