TRD Overview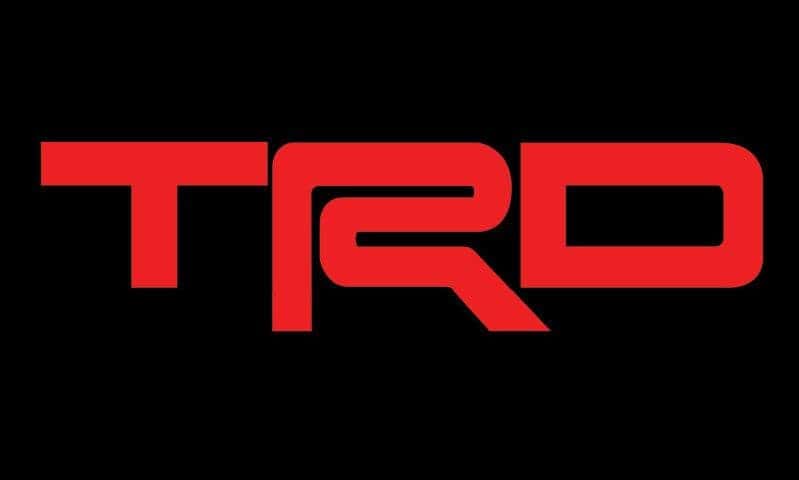 Toyota Racing Development (TRD) is the Toyota and Lexus in-house tuning shop. The TRD division has two goals: to boost the performance of Toyota's street cars and to support the Japanese automaker's global racing programs. TRD creates many tuning products designed to enhance performance, and it also produces a host of accessories, including wheels, superchargers and suspension components. Buyers can get Toyota TRD parts at local Toyota dealerships. The accessories are available for select new Toyota vehicles. Lexus performance parts are called F-Sport and the brand's performance models carry an F designation so as not to be confused with Toyota's TRD division.
There are two branches of TRD: TRD USA and TRD Japan (known as Toyota Technocraft). Each of these has a race division as well as a performance tuning division. Japan's TRD Race Division is involved with racing series that include:
All-Japan Formula Three Championship Series
ESSO Formula Toyota Series
Super GT Series (JGTC)
Netz Cup races (Vitz Series)
In the United States, the TRD Race Division is called Toyota Racing and competes in:
IMSA GT Daytona
Formula Drift
Lucas Oil Off Road Racing Series
NASCAR
NHRA Top Fuel and Funny car
Pirelli World Challenge TCA
TORC
USAC
TRD in Idaho
TRD has been involved in past competitions including the Indy Racing League, Grand-Am, the Baja 1000, and CART/Champ Car. TRD USA partnered with All American Racers to develop engines for the Eagle MkIII Grand Touring and Eagle HF89/90 Prototypes.
In August 2007, Toyota Australia created its own TRD division, with the supercharged Aurion V6 and a high-performance version of the 4WD Hilux. It was widely believed the third model would be a Toyota RAV4. The goal was for Australia's TRD division go head to head with the country's other tuning shops, specifically Ford Performance Vehicles and Holden Special Vehicles. In December of 2008, Toyota Australia announced the dissolution of its TRD division, which was effective in March of 2009.
Items that are available from Toyota TRD include:
Bolt-on headers
Cold air intakes
Sport mufflers
Additionally, TRD offers suspension equipment, including:
Coilovers
Suspension tower braces
Struts and dampers
Springs
Sway bars
Wheel upgrades
TRD brake hardware features full brake kits that include:
Calipers
Performance brake pads
Rotors
Stainless steel braided brake lines.
Buyers can also get other performance equipment, as well as many cosmetic modifications.
The TRD Pro Series produces top-line off-road vehicles for those who need the absolute best off-roading machines. These vehicles are manufactured with the highest-quality materials to ensure the best performance when drivers are negotiating dirt trails and climbing over rocks. Buyers can choose the Toyota 4Runner, Tacoma and Tundra in the TRD Pro Series, each outfitted with TRD-tuned equipment.
In addition to the TRD Pro Series for the 4Runner, Tacoma and Tundra, Toyota also provides a selection of TRD Pro Series accessories that can be added on to select trim levels for those vehicles, providing them with incredible off-road capability. Because TRD Pro accessories were designed specifically for Toyota SUVs, they are reliable and will perform to the highest standards, even in the most demanding off-road situations.